Are you or your team experiencing any of the following in your work life?
Stressed & overwhelmed
Trouble setting & meeting goals
Feeling like there's not enough hours in the day
Missed deadlines
Searching for papers, files or money
Procrastination
Poor work habits
Difficulty prioritizing work
Embarrassed to have colleagues enter your office
Drowning in email
Poor office morale
I can help! Business services include: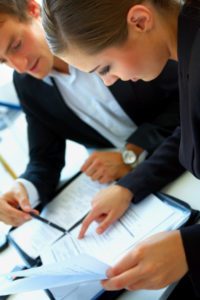 Consulting
Action Plans
Organizing Services
*Please contact Efficient Organization for a fee schedule according to group size.
What Clients Are Saying:
"It is with great pleasure that I recommend business owners and individuals to invite Monika and Efficient Organization to assist you in your work systems and life organization. Monika is not only professional but proficient in her skill set and execution. Thank you Monika for helping our business grow to the next level!"
Michol Phillips, The Michol Phillips Agency of American Family Insurance
"Monika Kristofferson will help you de-clutter and reorganize your office, home and life…..using a personalized process designed to fit your needs.I have had the pleasure of attending several of Monika's seminars and workshops, she is on my top list of speakers that I recommend clients go see if they have the opportunity. Monika delivers information and teaches skills that everyone can apply and use to improve their daily productivity."
Diane 'Scotty' Irwin, Owner EMP Services
"Monika ~ I want to take a moment to let you know how much I appreciate your organizing skills. Your help in purging and streamlining the filing system (helping me get past my pack-rat ways) has led to a more efficient work space. You were very professional and a joy to work with; the organizing sessions seemed to go by very quickly considering everything that was accomplished. Thank you very much."
Donna, Lake Stevens Chamber of Commerce
"Monika is the president of our networking group and has a remarkable way of keeping the meeting running efficiently and teaching us new bits of helpful business information each week. I highly recommend Monika to individuals or teams of people who want to learn how to work more efficiently, learn better time management skills or just get organized and moving in the right direction."
Sheli Kellogg, The Shopping Coach
"I highly recommend Monika for her services of Efficient Organization as she came to my office and organized all of my paperwork. She does an excellent job in creating a simple clean system to making everyday office tasks complete with ease!"
Brian Newlin, Definitive Difference Carpet Cleaning
"I've had the privilege of getting to know Monika for a couple of years. Since the beginning, I've found her to be a valuable asset in both my personal and professional life. She's always willing to lend a hand in any capacity. Her skills as a Professional Organizer have helped me in several aspects of my life including time management and office efficiency. She has a high-level of integrity, is hard-working, and very driven – everything one would ask for in an accountability partner."
Rob Toyer, Toyer Wealth Management