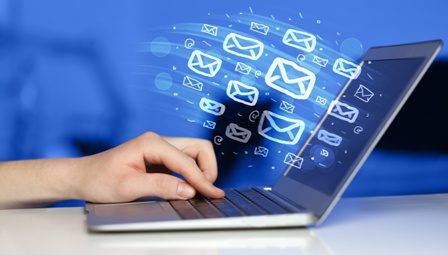 "Leaders, if you're too busy to build good systems, then you'll always be too busy." Brian Logue
Do you have clear systems in place for your business or do you wing it every day? If you're working alone, you may be able to wing it for a little while, but as your business grows you will need systems that you can depend on. And when it grows again to the point of needing assistance through contracting help or hiring employees, your systems are going to make it easy to teach someone else what to do so you don't have to do it. You can even create an employee manual to make sure everyone is following the same directions and nothing is falling through the cracks.
When it comes to communicating with clients, systems are going to give your clients confidence in your services because your interactions are going to be predicable and consistent. And when you aren't feeling scattered or like you're flying by the seat of your pants, you'll feel in control, work more efficiently and save time.
The first impression you make with potential clients when they reach out to you is a crucial one. Are you still winging it from the initial call to sealing the deal with a new client and beyond? Let's look at eight steps you can take to create a system. Of course your procedures may look very different from mine, so feel free to tweak it to make it work for you.
Step #1: You take the phone call to answer any questions your new client may have so they can connect with you and better understand the services that you provide and how they will benefit from working with you.
It's important to have a clear message on your voicemail stating when you will return calls for those times when people have to leave a message for you. Here's an example of a clear voicemail, "You've reached the office of 'fill in the blank.' I return all business calls by 6:00 p.m. the same day. Please leave a message and I look forward to chatting with you soon."
Step #2: I email my clients a short questionnaire to find out what they are struggling with and how it will improve their lives when the problem is solved. I also use this questionnaire to find out how they would like to be contacted moving forward through a phone call, text or email.
It's very helpful for me to review my client's answers because I now know they have thought through where they need my help and have thought about how it will feel when their problem is solved. Plus, I am better prepared for our first appointment.
Step #3: Keep an "Action" system on your desk with any important papers or files that you need at your fingertips when working with clients. An action system may be in a file box, a step sorter or stacking trays with labels. This may include an intake form, a contract or files you have for each client. This will definitely vary depending upon each person's business model.
Step #4:  Create an intake form for that first call from a new client and keep it in your "Action" system or as a document on your computer. I personally place my intake form in each client's file once it's filled out. An intake form can be useful as a checklist for yourself so nothing slips through the cracks. Here are some helpful things to have on your intake form:
·        Your client's name, contact information and address.
·        How your client wants to be contacted. If my clients want a text reminder for their appointments, I want to make sure they are receiving a text and not an email.
·        Who referred your client to you or how they heard about you.
·        The date they signed your contract or company policies.
·        The date you provided your client with a signed copy of your contract or company policies.
·        The date you sent your referral partner a thank you card or thank you gift for sending you new business.
·        The date you mailed your new client a thank you card for working with you.
Step #5: Create a client file so you can document your appointments, work, communications, etc. This may be a hard copy or a digital file.  
Step #6:  After all of these steps-meet with and work with your client. The fun stuff, the good stuff, the work you are good at!
Step #7: Send your client a handwritten thank you note. I have mine printed locally with my logo and contact information printed on the card. It's important to always have stamps on hand to make it easy so you have no excuses about getting your card mailed the same day as your first appointment.
Step #8: Depending on your business model and what you do, a follow up call, email or text may be appropriate to see how things are going after your appointment or after a product is purchased from you. Make sure this is scheduled in your calendar and your client knows when they will be hearing from you.
When you have dependable systems built into your business, your clients will feel cared for and confident in your abilities. Many business owners provide services that may make a client feel vulnerable such as coaching, counseling or therapy. When you're able to guide your new client through the process of working with you in a logical way, they are more likely to feel supported and have trust in you as you work together.
Embrace systems in your business from the moment a new client contacts you so you feel in control, appear professional and provide a great experience for each client so they continue to work with you as well as sing your praises to the people in their sphere of influence.
Monika Kristofferson is a professional organizer, productivity consultant, author and founder of Efficient Organization in Lake Stevens. Reach her at 425-220-8905. (Courtesy of my efficiency column in the Everett Herald Business Journal).