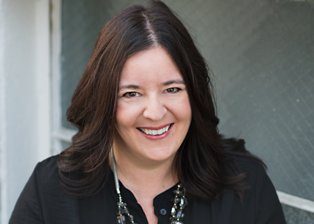 Being a professional organizer, I'll admit that my mind may work a little differently than other people's minds.  And vice versa, where I may be very strategic and linear, the person next to me may be very imaginative, creative and spontaneous. What a great world we live in that we're not all the same and we get to learn from one another.
Just what are a few of the things that make organized people tick? What do we do in our own homes?  Let me share a few insights with you today.
Quantity:  We aren't afraid that we won't have enough.  Enough hair products, enough cleaning products or enough pens. We don't have a compelling need to stockpile and we don't need three different brands of the same thing, such as three different shampoos.  We would rather use what we have and then replace them as needed.  We don't mind having a back-up, especially if we get a good price, but we just don't need overabundance spilling out of our cupboards.
Logical Placement:  We seem to have a knack for walking into a room and being able to put together a puzzle for the best way to set up a space, whether it's a desk, a kitchen counter or a whole room.  We're able to look at how the space is used with fresh eyes and what will be the best way to place items to make the area functional and to keep items within easy reach. Of course, when working with clients, we ask a lot of questions too.
Clutter-free equals calm:  We feel FANTASTIC in a space when everything is in its place, the room isn't cramped and counters aren't stacked with piles of paper or clutter.  We love seeing open space. We feel calm, we feel like we can breathe and we love looking at what we have accomplished when we have organized a space! I know I enjoy going back in and admiring a space or looking at photos of a space that I have recently organized.
Professional organizers may think a little differently sometimes, but we're always happy to be able to share the thoughts and skills that come naturally to us with you.
Courtesy of my Efficient Organization column in the Lake Stevens Ledger.