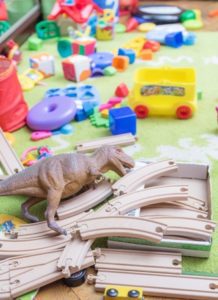 Last night I taught a decluttering class at a local coffee shop-I got to talk about organizing AND drink coffee! At the end of the presentation, someone asked about how to help kids organize. As a parent myself, I know this can be a difficult thing to do. So, here are a few tips:
1) Teach your kids organizing skills just like you would teach them any other skills-how to budget, save money, give to charity, eat healthy, etc.
2) Make it easy for kids to succeed by giving them the tools they need and helping them. You have to give them tools like clothing hangers, hooks, book shelves, keepsake boxes, baskets and labels.
3) Kids need help. Even when you've given them systems, they usually don't want to be sent to their room to go it alone. Work side-by-side helping them. If they are older, maybe just sit on their bed and chat or read to them.
4) Be consistent. For some kids, they are naturally organized, for most kids, they would rather just play. So, be consistent and don't give up.