Monika is available for media interviews. Please call 425.220-8905 or email monika@efficientorganizationnw.com.
Guest on the Erica Glessing Show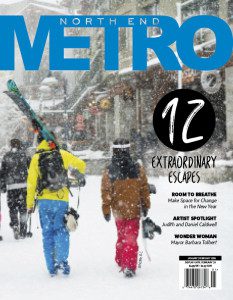 Feaured in North End Metro Magazine January/February 2016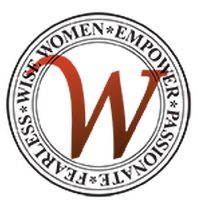 Guest on Chat for Women W.I.S.E Women Wednesdays Radio Show – KKNW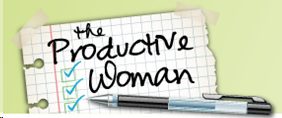 Everett Herald Business Journal
2017
Seven ways to focus to the finish line 
7 strategies to help you regain focus
How to overcome everyday distractions
Why punctuality matters more than ever
Time to pull the plug on paper planners?
2016
3 strategies to stay connected when busy
Jot down your tasks to get organized
Partnering can help with accountability 
The struggle between efficient, effective 
"Word of the year" can help focus on change
Will cold calling go way of landline?
Learn to replenish your willpower
Don't be embarrassed, get organized
How to make New Year's goals stick

2015
Building teams saves time, hassle
Prepare for battle with your paper piles
Banish these items from your desk
Make the most of your limited time
Take control of your inbox and time
How to keep 'squirrel chasing' at bay
A sniffly workforce is less productive
Making sure working from home works
How to prevent wavering of those New Year's resolutions
Now more than ever is the time to focus on morale

2014
Realize when all eyes are on you
How a night owl can fly with early birds
Virtual resources can be huge time-savers
Cope with work stress before it's too late
Examine priorities before it's too late
Getting done, even if it's not perfect
Meetings don't have to be a waste of time
Work illusions that derail productivity
Don't avoid work by reading this column
Know your critical tasks and get them done

2013
Staying organized easier after getting organized
Follow the 5 C's to effectively delegate
How to make your to-do list more manageable
Avoid these 10 office organizing mistakes
Until we're paperless, organize your office paper
Use the ART of paper flow to control clutter
How to make your business ready for referrals
You'll lose money when you're disorganized
Write concise emails and save everyone time
If you're multitasking, you're just wasting your time

Lake Stevens Ledger
2017
Five fantastic tips to get organized for the new school year
Top 3 prerequisites to get organized
What's on your list for life balance and self-care?
Too much clutter can make it hard to breathe
Two organizing pitfalls to avoid 
Touch it once. Myth or reality? 
How to clean when you're overwhelmed 
How to make a molehill out of a mountain
Does this contribute to your lifestyle now? 
2016
Reduce toys, increase imagination 
Five ways to help your teen organize their room
The three stages of organizing
10 Things to put in every teen's room
How to organize your refrigerator
How to get out the door on time
Five ways to create time for yourself 
'Tis the season to be intentional
Three easy ways to organize young kids
Six ways to stay organized for school
How to Store (or sell) Your Baby Clothing
Pinterest isn't based on reality
Organize your kitchen the easy way
Simple steps to stay organized
True or False: Facts about a Professional Organizer

2014
Clear your head, tackle your tasks
Three stress relief rules for the holidays
Overwhelmed by photo organizing?
Get organized for middle school
10 tips to organize food storage containers
How to decide what to declutter

Herald Net

2012
Start your spring cleaning by getting organized

2011
The organized family: Four tips for keeping everyone on schedule

2009